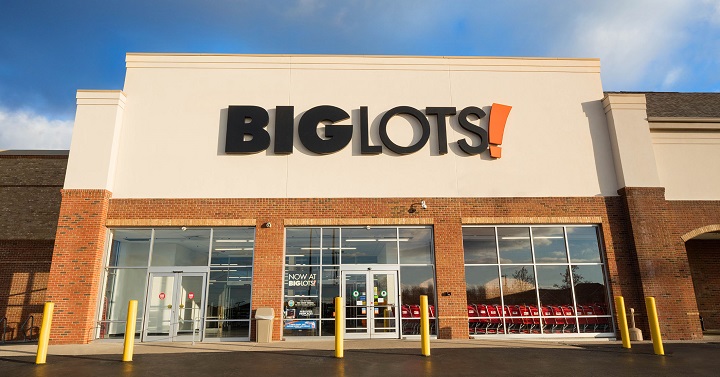 Here are this week's matchups, coupons and weekly deals from Big Lots! This list has every single deal in the weekly ad, but if you want to see the BEST Big Lots deals, look for items with a

next to them.
Not sure how to use these lists? . Make sure you and download the app so you can take your grocery list with you on your phone when you head to the store!
Planning to shop somewhere else this week? Check out all of the matchups and weekly deals from your favorite stores or for specific products or brands.
Beverages
Coca-Cola Products, 6 pk 0.5 L – $2.50 – 2/$5.00 (or $3.50 each)
Crystal Geyser Spring Water, 24 pk 16.9 oz bottles – $2.50
Pepsi Products, 2 L – $0.88
Limit 6
Single Serve Coffee K-cups, 42 ct – $12.00
Breakfast & Cereal
Creamy Peanut Butter, 40 oz – $3.00 – Starting at $3.00
Nature Valley Bars, 5 – 6 ct – $3.00 – Starting at $3.00
PB2 Powdered Peanut Butter 6.5oz – $3.00 – Starting at $3.00
Quaker Old Fashioned Oats, 42 oz – $3.00 – Starting at $3.00
Canned Goods & Soups
Healthy Choice Soup, 15 oz – $1.00
Condiments, Spice & Baking
Krusteaz Bread Mix, 14 – 19 oz – $1.75
Selected Varieties
Pillsbury Classic Fudge Brownie Mix – $1.00
Cookies, Snacks & Candy
Large Size Bag Candy – $5.00
Selected Varieties
Snickers Fun Size Candy – $2.50
Selected Varieties
Caramel Popcorn, 32 oz – $5.00
Chocolate Chip Cookies – $1.00
Selected Varieties
Frito-Lay Variety Pack, 20 ct – $6.00
Haribo Gummi Candy, 4 oz – $1.00
Little Debbie Multi-Pack Fall Cakes – $2.00
Selected Varieties
Mega Size Bag Candy – $8.88
Selected Varieties
Party Nuts, 34 oz – $5.00
Peanut Butter Filled Pretzels. 24 oz – $5.00
Snack Pack Pudding, 4 pk – $1.00
Frozen Foods
Red Baron Frozen Pizza – $3.50
Selected Varieties
Grains, Pasta & Sides
Knorr Side Dishes – $1.00
Home Supplies
Angel Soft Bathroom Tissue, 9 Rolls – $4.77
Big Lots Bath Tissue, 12 pk Double Roll – $4.77
Big Lots Paper Towels, 6 – 8 pk – $4.77
Scott 1000 Sheet Bath Tissue, 9 pk – $4.77
Arm & Hammer Liquid Laundry Detergent, 210 oz 140 lds – $10.00
Big Lots Cups, 40 ct – $2.50
Big Lots Napkins, 200 ct – $2.50
Big Lots Paper Bowls, 24 – 48 ct – $2.50
Big Lots Paper Plates, 24 – 48 ct – $2.50
GE Light Bulbs – $2.50 – Starting at $2.50
Selected Varieties
Lysol Wipes, 4 pk – $10.00
hefty Basic Slider Bags – $3.90
Selected Varieties
Natural & Organic
Coconut Palm Sugar, 16 oz – $3.00
Coconut Water, 33.8 oz – $3.00
Red Mill Hot Cereal, 20 oz – $3.00 – Starting at $3.00